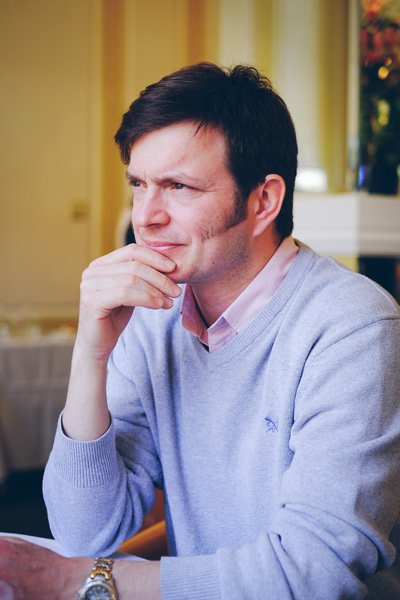 Since an early age Simon has always enjoyed intricate and technical pastimes, from painting at school, to detailing models at home.
Having come to a crossroads at the age of 16 when leaving school, he was split between carpentry or catering; catering was chosen. Simon spent the next 3 years training in all aspects of the industry from waiter skills to the essential kitchen skills which would shape his future career.
After leaving college Simon made the decision to follow a career in patisserie. This was for the intricacy and the technical aspects of the job which he found so much more rewarding than savoury cooking.
Here was where the love and passion for all things sweet began.
Starting off his career working at the highest level possible was a key focus in Simon's eyes. Dedicated and hungry for knowledge, and with the motivation to always develop and push himself; Simon has to date worked with some of the most highly regarded chefs, including John Burton-Race, Raymond Blanc, Michel Roux, Gordon Ramsay, and John Campbell.
Most recently Simon has had the privilege to be involved in opening several major 5 star properties where his motivation has been to create unique creations with bespoke ingredients, such as French grown, harvested hazelnuts, a single bean origin chocolate, and unique hand crafted jams such as fennel, liquorice and apple.
He's truly focused on developing one off concepts, using unique bespoke ingredients which help him in being original and stand alone from the rest.
Although working and running some of the pastry kitchens in these top flight establishments have been a great career high, Simon also created Marcus Wareing's renowned custard tart, as seen on the Great British Menu.
Simon has had many dishes and recipes published in several books including Gordon Ramsay's 3 star cook book.
Simon has won several medals at Hotel Olympia for sugar centre pieces,
He now runs his own successful consultancy / advisory business, in the UK and Internationally. He also carries out demonstrations and teaches, as well as being involved in judging for different industry awards.
Apart from being busy with the day to day running of his business he regularly writes and shares recipes on several different media platforms.
Simon currently lives in Surrey with his partner Karen and two children Olivia and Joseph.